Scream (1996)
Changing things up for Halloween, Mark and Harris discuss Scream and the success of David Arquette's most memorable role.
a year ago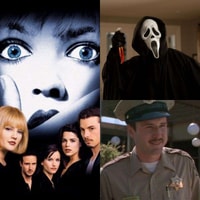 Season 6 - Episode #17: Scream (1996)
This week the show takes a slight detour from wrestling to focus on film and our Patron Saint David Arquette. It's Halloween season so it's only fair that we talk all about the slasher/comedy classic, Scream! Also we talk AEW Dynamite, SmackDown's journey on FOX and more wrestling news!
Follow us on Twitter @Behind_Gorilla send questions, comments and ideas for future podcasts!
Follow Mark @MARKYMARKBRAND and Harris @HarrisWiIson
Find out more at https://behind-the-gorilla.pinecast.co