Hornswoggle's Christmas Wish
Another Christmas episode as we talk about the time Hornswoggle beat Sheamus and got his wish granted.
9 months ago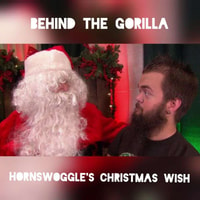 Season 6 - Episode #61: Hornswoggle's Christmas Wish
We continue to celebrate Christmas by talking about all the best (worst) Christmas moments in wrestling history! This week we have an episode of SmackDown from 2011 where Hornswoggle defies the odds and gets to ask Santa for anything. Also Michael Cole is dressed as a Reindeer and we have the shortest WWE womens wrestling match in history.
Follow us on Twitter and Instagram @Behind_Gorilla and send questions, comments and ideas for future podcasts!
Follow Mark @MARKYMARKBRAND and Harris @HarrisWiIson
Find out more at https://behind-the-gorilla.pinecast.co