Kidman Shows Torrie Wilson's Sex Tape
For this episode we go back to the time Kidman got revenge on Torrie Wilson and her new man, The Franchise, leading to some amazingly dumb matches.
a year ago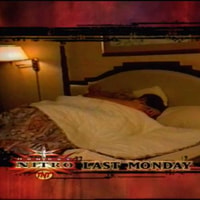 Season 6 - Episode #28: Kidman Shows Torrie Wilson's Sex Tape
This topic is pretty wild! We start with Torrie Wilson breaking up with her boyfriend Billy Kidman and joining with The Franchise. In revenge Kidman shows a sex tape they made. It leads to several strange matches including a Viagra On A Poll Match and a Pittsburgh Plunge Scaffold Match! We also talk about David Arquette's latest wresting match and the wedding of Bobby Lashley and Lana!
Follow us on Twitter and Instagram @Behind_Gorilla and send questions, comments and ideas for future podcasts!
Follow Mark @MARKYMARKBRAND and Harris @HarrisWiIson
Find out more at https://behind-the-gorilla.pinecast.co